Loco Motive (Game Jam)
Future Plans For Loco Motive
---
Happy New Year, everyone!

The response to our 2 week game jam project really blew us away, the reception and support exceeded any expectations we may have had while working away on the game in a slightly sleep deprived state back in November of last year.

Over the christmas break we decided it would be nice to continue polishing the game up, with the goal of releasing a commercial version of Loco Motive in the months ahead.
We'd like to thank all of you who've supported us by making a donation for Loco Motive, we will be putting those funds directly back into the game in order to make it the best it can be.

Here's a general outline of what we're hoping to achieve with the paid version of Loco Motive, if all goes as planned:
Upgraded visuals throughout the entire game
More characters, dialog, puzzles & places to explore!
Full Voice Acting
Additional music, with smoother transitions
Localisation (If we can afford it!)
Here's a little sneak peek at some of the visual upgrades you can expect to see in the future!
Paid Version:



Game Jam Release: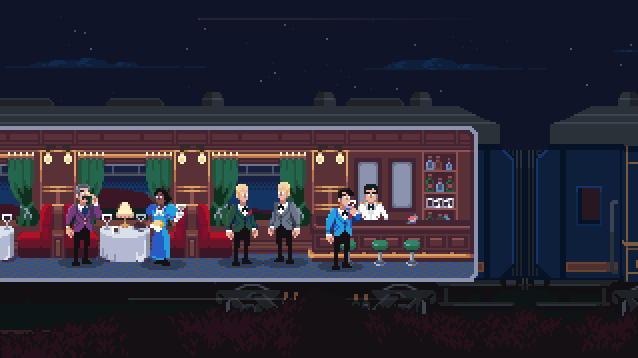 Get Loco Motive (Game Jam)